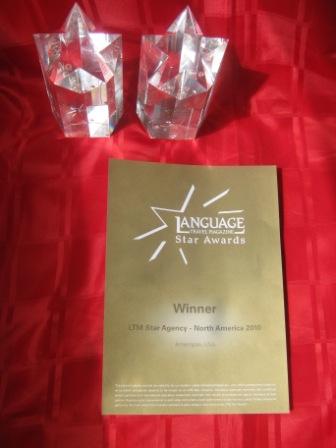 UPDATE (9/3/2011): AmeriSpan has received the LTM Star Award for the third consecutive year.
For the 4th year in a row, AmeriSpan has been shortlisted for the LTM Star Award for Best in North America. AmeriSpan won the prestigious award in 2009 and 2010.
Language schools, foreign universities and volunteer/internship organizations throughout the world cast votes for the Best in North America. Those voting generally pick agencies who epitomize all the good aspects about study abroad organizations.
"We are humbled and honored to be in the running for the LTM Star Award again. It is gratifying that all of our hard work is recognized within the industry and amongst our peers", remarked Beth Lieberman, AmeriSpan's Vice President.
The Star Award is managed by Study Travel Magazine and is awarded each September in London.